Christians remain under seige in Marawi, reduced to eating cloth to survive
Christians are fleeing for their lives as ISIS-linked terrorists are rampaging through the city of Marawi in the Philippines. After three weeks of hostile occupation, the town's population has been reduced to just 300-600 people. Three weeks ago, it was a bustling city of 200,000.
The people who remain are mostly Christians, and some are being held hostage and used as human shields. The terrorists are denying them food and water, and there is no electricity. Many of the besieged people are reported near starvation with some allegedly eating their own blankets to survive. For these people, death is near.
Others have managed to slip out of the city, some borrowing hijabs from friendly Muslim neighbors to disguise themselves while fleeing. Anyone caught fleeing is pursued by the terrorists and shot on sight.
Terrorist snipers are widely deployed though the ruins of the captured city, firing on anything that moves. This has also trapped hundreds of people in their homes.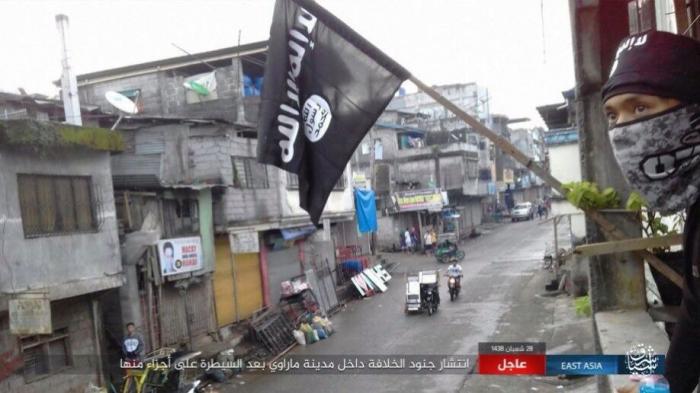 The terrorists who have captured Marawi are affiliated with ISIS.
As Terrorists retain their hold on parts of the city, the Philippine military is making gains. Soldiers are slowly and systematically clearing the terrorists out of the city, but the operation could take days or weeks. Aircraft are also striking terrorist strongholds.
The superior might of President Duterte's forces will destroy the terrorists, but the city will also be ruined in the process.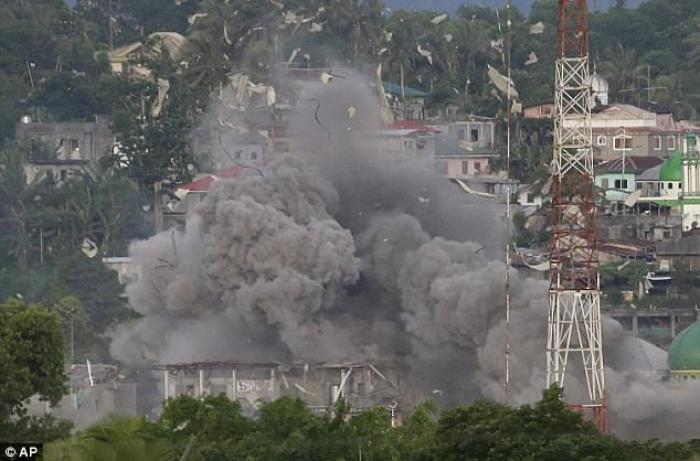 Airstrikes are reducing terrorist strongholds in the city, clearing the way for troops. Despite the air support, progress remains slow, and methodical. The eventual outcome is not in question.
Around the world, military forces of several nations are engaged in open warfare against Islamic terrorists. The destruction of the Islamic State is at hand. The final terrorist stronghold is now under assault in Syria, and their leader, Abu Baghdadi has been rumored to be killed, although this is not absolutely confirmed.
By Marshal Conolly